Packaging design is a broader term. It includes everything from the types of packaging and the graphic style of fonts and shapes that you use to other more operational elements such as logistics requirements – for example, shipping methods, returns, etc. that ends up being reflected in the packaging materials you choose. In this packaging design guide, we tell you everything you need to know to get the product packaging of your product right. So, whether you need custom printed cigar boxes or any other packaging solution, it is possible to convert them into a look you desire.
Imagine that you are in a mall trying to find a box of chocolates for Father's Day.
You get to the candy section and find a shelf of options – round boxes, small boxes, even heart-shaped tins! All these presentations are made with a clear objective. It is to convince the viewer from the aisle to add that product and not another to the cart.
What do you do as a potential client? Do you carefully read each piece of information that appears on the packaging? The nutritional information on the label? Probably not.
In the end, the decision you will make will be based on whether the whole (product design and packaging) is attractive to you. Ultimately, you will buy the box of candy that makes your father happy.
This consumer dilemma is a very common one. Your product does not need to be complex and has a multitude of parameters for the consumer's choice process to be arduous. In most cases, the packaging design plays a fundamental role in that decision-making. In this specific case, the design of the chocolate box attracted the consumer's eye to that particular product and made it optimal for a Father's Day gift.
Packaging design guide: what can you expect?
In reality, the packaging design encompasses several attributes – such as the logo, the elegant appearance, or the form that captures the consumer's attention and leads him to complete the purchase of that box of chocolates.
In this article, you will find:
What is packaging or packaging design?
How to choose the packaging design styles according to your product and brand?
The materials used in the design of product packaging
How to execute the best packaging design for your product?
But before we start!
Three questions you must answer before choosing the type of packaging and its design.
These are the three questions you should be able to answer before you start planning the design and type of packaging for your product:
Let us delve into each of them.
1. What is the product?
It is the most obvious.
What do you sell?
How big is the product?
What materials is it made of?
Is it fragile?
Does it withstand shock well?
The answer to these questions will make it easier for you to make some decisions during the packaging design process. For example, a very delicate product will need a more robust packaging than another that can withstand knocks well. On the other hand, something very large or oddly sized may require a custom box rather than a standard solution.
2. Who is the consumer of the product?
Who is going to use your product? Adults? Teenagers? Is it for group use? Does your ideal client care about the environment? What level of income do you have?
The packaging design of a product in a running business must appeal to the ideal customer profile. You must know it before starting the design process. For example, a product for the elderly should have letters in large text. You're going to need to consider packaging in another way if the product goes to buy on line and ship than if it's going to want to face out from the opposition on a big-container save shelf.
3. How is the product purchased?
Is your product sold in a supermarket? In neighborhood stores? Online?
Rest assured that the packaging design is different if your product is sold online and shipped or has to fight to stand out on the hypermarket shelf. Or even more so, if it should be surrounded by other types of luxury packaging in an exclusive boutique.
What is packaging design?
Whether it's your new Apple Watch box, Maradona's guacamole container, gift wrapping paper, or Amazon shipping boxes, you use packaging all the time on practically any product you consume daily.
Packaging design includes a vast range of products –and possibilities– that correspond to the different packaging solutions, developed to meet the particular requirements of each product and brand. Items so one can buy on line possibly shouldn't have lots of more area that would reason the product to rattle around, or the package deal to bend.
It is a generic way of defining packaging design. However, it is also critical that there are three influencing factors:
Graphic design and packaging design
Suppliers and packaging materials
Marketing and packaging design
Each of these branches defines packaging design differently. Understanding these points of view helps you decide about the packaging solution that best suits your needs.
Graphic design and packaging design
From a graphic designer's point of view, packaging design involves the brand's entire visual identity.
Before commenting about the influence of packaging designs in capturing potential clients' attention, we need to understand that it is not on limit. Packaging materials and design must convey the necessary information about your product and brand. It facilitates consumer decision-making. Do you remember that about making it easy?
If you have hired a graphic designer for packaging design, choose the type of packaging to use in the product and its materials. It is your responsibility to find the right point between brand and packaging.
Suppliers and packaging materials
The second perspective is that of the packaging manufacturer. Each packaging design is limited by the machines that produce it. Of course, you may want porous packaging for one of your liquid products that are also served only in the glass. But, have you spoken with your packaging supplier? It seems difficult to translate that idea into real packaging!
Also, have you made sure that the packaging design you have proposed is robust enough to withstand your sales process without the product breaking?
The packaging provider's perspective includes:
Packaging materials used
finishes
Effectiveness
Weight
Ease of shipping
Legal issues
Marketing and packaging design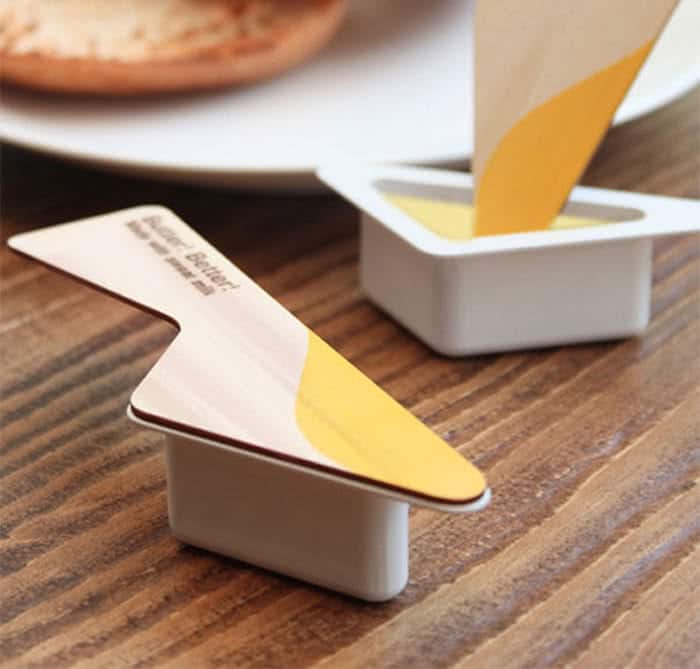 Finally, we have to explain the relationship between the company's marketing and packaging design. Under the light of traditional marketing theory, what is packaging design?
In short, from a marketing point of view, the packaging designed by the packaging stores is just another part of your strategy. You must be responsible for:
Define the optimal markets for the product and the type of packaging to use.
Employ packaging as a means of production
What brand information will convey in the packaging design?
Packaging is also another factor that communicates the value proposition of your brand. The type of packaging, the packaging design, and the packaging materials you use should highlight the key value of your product and clearly explain –better without text– what your product is.
You should not behave like a robot – consumers certainly aren't. Your packaging design should appeal to the heart and its emotions. A good, interesting design with mark attention to detail will make your brand be remembered, and chosen again by your consumers!